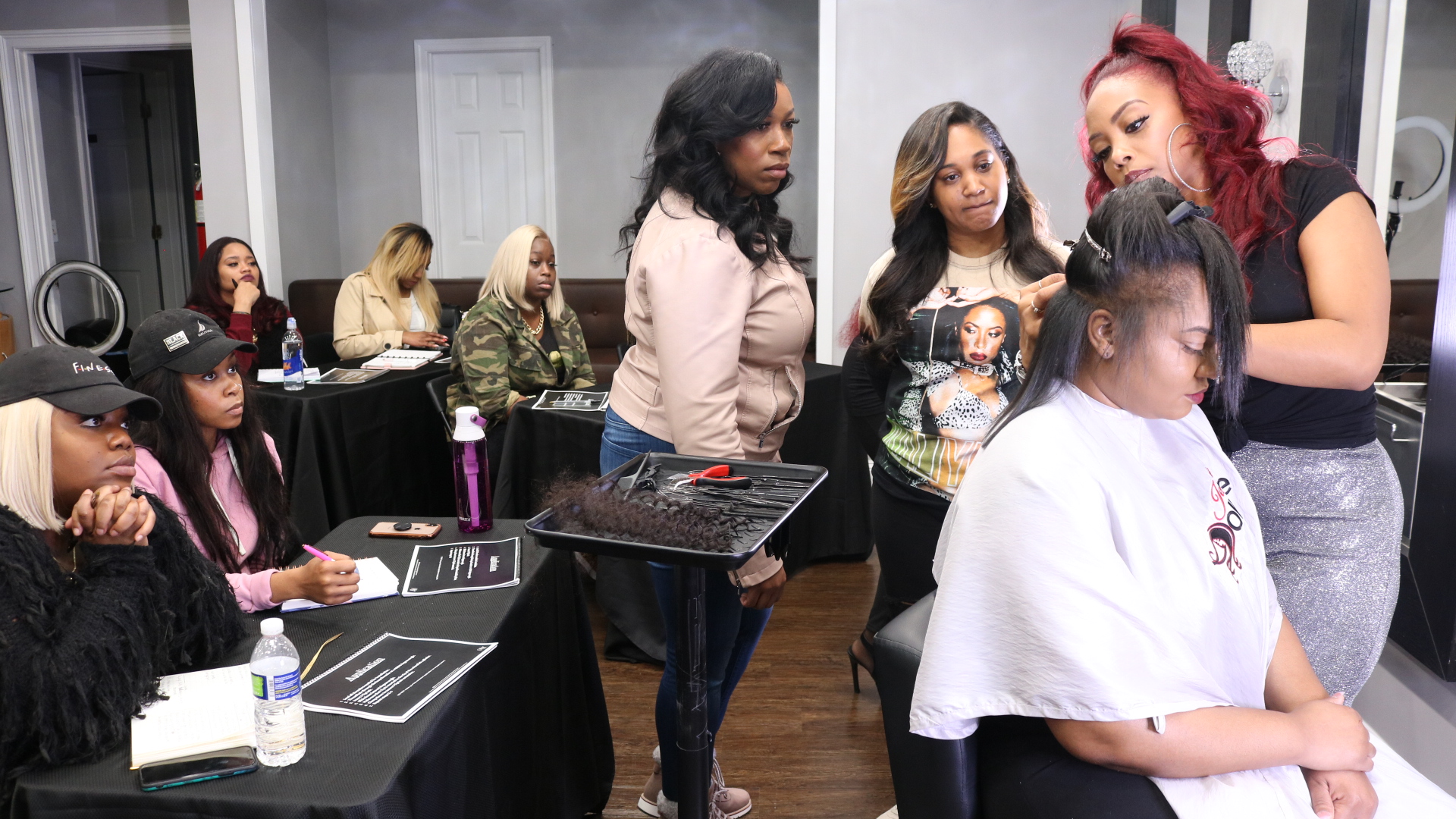 There's plenty of courses that can train you how to install I-tip extensions, tape-in extensions, microlinks and a list of other services, but no one can match the JenniB Method.
Learn JenniB's detailed method to installing I-Tip extensions from the comfort of wherever you are!
I-Tip Installation Virtual Course Available NOW! The Virtual Tape-in Course Coming SOON!